Next Day Delivery: Order within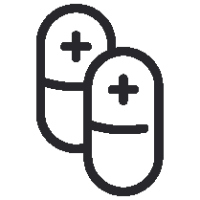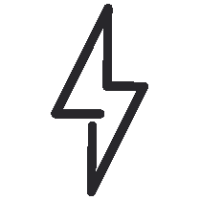 Gut Friendly spores and added nootropics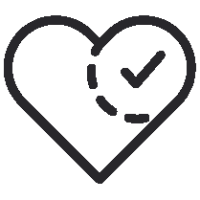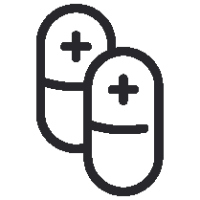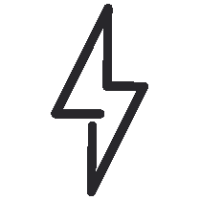 Gut Friendly spores and added nootropics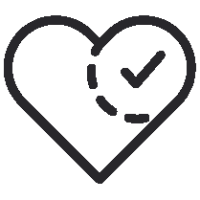 WHEY CHOOSE PRIME MAN MULTIVITAMIN?
This is it. The new all in one multinutrient tablet enabling you to be the best you can be. Expertly formulated to meet your needs, Prime Man is packed with 0.5bn gut friendly spores, digestive enzymes, natural plant extracts like Ashwagandha KSM-66, and the most bio-available forms of 24 vitamins & minerals to offer further health benefits for overall wellbeing such as zinc for normal testosterone blood levels and vitamin b6 for hormonal activity regulation.
WHAT IS PRIME MAN MULTIVITAMIN?
The formulation has been uniquely created for the male physiology, boasting added Nootropics, which have gained popularity in today's highly competitive society. PRIME MAN contains iodine for cognitive function support, and is packed with biotin, niacin, magnesium and Vitamins B1, B6 and B12 all offering psychological support If there's only room for one supplement in your cupboard, it should be this one
WHO IS IT FOR
Any man looking to support their health, fitness and overall mental and physical wellbeing.
Directions For Use
Consume 2 tablets daily with food.
Do not exceed 1 serving per day.
Nutrition Stats
Typical Values
Per Daily Serving (2 Servings)
% RI* per Serving
Daily RI* (Adults)
Vitamin A (µg RE)
500
63%
800
Vitamin D (µg)
20
400%
5
Vitamin E (mg α-TE)
12
100%
12
Vitamin K (µg)
11
15%
75
Vitamin C (mg)
80
100%
80
Thiamin (mg)
11
1000%
1.1
Riboflavin (mg)
1.4
100%
1.4
Niacin (mg NE)
16
100%
16
Vitamin B6 (mg)
7
500%
1.4
Folic Acid (µg)
200
100%
200
Vitamin B12 (µg)
12.5
500%
2.5
Biotin (µg)
50
100%
50
Pantothenic Acid (mg)
12
200%
6
Calcium (mg)
129
16%
800
Phosphorus (mg)
105
15%
700
Magnesium (mg)
113
30%
375
Iron (mg)
7
50%
14
Zinc (mg)
15
150%
10
Zinc (mg)
15
150%
10
Copper (mg)
0.2
20%
1
Manganese (mg)
0.25
25%
2
Selenium (µg)
55
100%
55
Chromium (µg)
40
100%
40
Molybdenum (µg)
7.5
15%
50
Iodine (µg)
150
100%
150
Also contains:
KSM-66® Ashwagandha (5% Withanolides) (mg)
150mg
Cocoa Flavanols (40% Polyphenols) (mg)
50mg
DigeZyme® (mg)
50mg
Amylase (U)
1200U
Protease (U)
300U
Lactase (U)
200U
Cellulase (U)
55U
Lipase (U)
10U
Citrus Bioflavonoids (mg)
25mg
BioPerine® (mg)
5mg
Bacillus Coagulans
0.5bn spores
Bulking Agent (Microcrystalline Cellulose), Dicalcium Phopshate Dihydrate, Magnesium Citrate, KSM-66® Ashwagandha Root Extract (Withania somnifera), Vitamin C, Zinc Citrate, Citrus Bioflavonoids, Cocoa Seed Extract (Theobroma cacao), DigeZyme®, Anti-Caking Agents (Magnesium Stearate, Silicon Dioxide), Ferrous Bisglycinate, Bacillus Coagulans, Nicotinamide, Vitamin E Natural (D-Alpha Tocopheryl Succinate), Calcium Pantothenate, Thiamine Hydrochloride, Selenomethionine, Manganese Citrate, Pyridoxine HCl, Retinol, BioPerine® (Piper nigrum), Vitamin D3V® (Cholecalciferol), Riboflavin, Vitamin K2 MK7, Copper Bisglycinate, Chromium Picolinate, Folic Acid, Potassium Iodide, D-Biotin, Sodium Molybdate, Methylcobalamin.
Good price.
Fraser Disney-Spiers
26/07/2022
Cheap and chalky, don't taste great and need 2 a day…but £2 for 2 months supply in the sale…did I mention they were cheap lol
Joseph
20/05/2022
Have used other alpha male vitamins and these are better.
Ian
01/05/2022
Easy to swallow.
Lee Baynton
13/02/2022
Quality product
Simon M.
05/01/2022
great product
wesley boardman
16/12/2021
My go to… every day, Diet or not making sure I stay on top of my Micronutrients it's key for me
Angelika Malea
13/12/2021
Grate stuff!! Dose exactly what you need it to 👍🏻💪🏼
Mark
06/12/2021
Poor. Do not use.
David
04/12/2021