Micronised Pharmaceutical Creatine Powder
Perfect for:
Lean Muscle
Performance
Pre Workout
Recovery
Proven to increase physical performance*
Instant mix powder
Ideal for strength and power sports
Next Day Delivery: Order within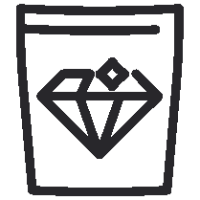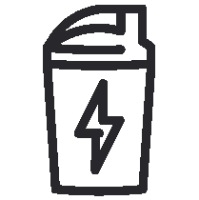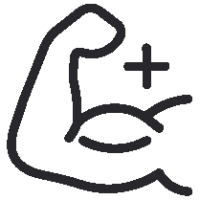 Increases physical performance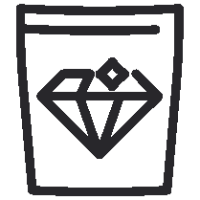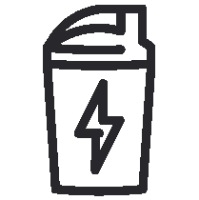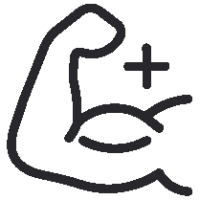 Increases physical performance
Why Choose?
Pure micronised grade
Instant mix powder
Increases physical performance
What is Micronised Pharmaceutical Creatine?
Creatine is a substance that is found naturally in small amounts within muscle cells. It helps your muscles produce energy during heavy lifting or high-intensity exercise. Creatine is in fact among the most well-researched and effective supplements. Creatine Monohydrate turns into creatine phosphate in the body. Creatine phosphate then helps to make and recycle a substance called adenosine triphosphate (ATP), which during the ATP-PC anaerobic energy system, provides the energy for muscle contractions during short bouts of high intensity exercise. The body can produce small amounts of the creatine it uses. Creatine can also be obtained through protein-rich foods such as meat or fish but supplementing with creatine monohydrate is absolutely necessary to be able to get the benefits required for athletes and gym goers.
The benefits of Micronised Pharmaceutical Creatine
Creatine is used to improve strength, increase lean muscle mass and help the muscles recover more quickly during exercise. This muscular boost may help athletes achieve bursts of speed and energy, especially during short bouts of high-intensity activities such as weightlifting or sprinting as Creatine feeds the ATP-PC energy system used for such activities. Creatine has also been shown to have Nootropic benefits for the brain performance.
Who is Micronised Pharmaceutical Creatine suitable for?
Creatine Monohydrate is predominantly for those looking to improve strength and performance.
Directions For Use
Depending on what website you are on may depend on the recommendation of when and how to use creatine monohydrate. However, it has been found that to load creatine monohydrate quickly and effectively is to consume 0.3g per kg body weight preferably with a high GI carb meal or drink as insulin helps the delivery of the creatine to the muscle. It is advised to follow this protocol for approx. 5 days and then lower to a maintenance dose of 4-5 grams per day.
1 10cc scoop provides a 5g serving of Creatine Monohydrate.
Suitable For
Dairy Free
GMO Free
Halal
Palm Oil Free
Soya Free
Vegan
Vegetarian
Nutrition Stats
* Creatine helps increase performance during short term bouts of high intensity exercise. This beneficial effect is obtained with a daily intake of 3 g of creatine.
100% micronised grade creatine monohydrate.
ALLERGY INFORMATION: For allergens, see ingredients in bold. May contain wheat, peanuts, nuts, egg.
Good quality and does the job!
Dean Farr
01/01/2022
great product
wesley boardman
16/12/2021
I add this to my post workout shake and it doesn't effect the taste so its a winner.
David C
04/12/2021
Good product, need to reduce the packaging waste though as it's half empty.
Peter James
02/11/2021
Easy to mix and helping me perform in the gym.
Beckford
16/10/2021
Great to have during work out
lee edwards
12/10/2021
I mix one scoop of this in with my protein shake first thing in the morning. I have noticed a big difference in my muscle recovery time.
Customer
03/10/2021
The oversized tub is excessive, awkward to store and difficult to access. The creatine powder in the bottom of the tub is difficult to get at with the small scoop. The powder is gritty and hard to mix with juice.
Mark Yates
21/08/2021
Does what it says on the tin spot on
CRAIG DOUGLAS
27/04/2021
Good product. Mixes really well and works
Ed Tappin
21/04/2021
Easy to mix and drink 🍸😋
CRAIG DOUGLAS
06/04/2021
Great product
Nigel Tooze
01/04/2021
works perfectly in water no lumps at all
Hayley Towell
21/09/2020
Superb and great for leaning out
luke hunter
19/06/2020
Smooth to take and not bitty like others which I have taken previously
Mark Webb
22/04/2020
Amazing, nice staff
customer
24/02/2020
Very clean and a great product
Daniel
28/08/2019
Texture is good 5 *
Muhammad Baig
18/07/2019