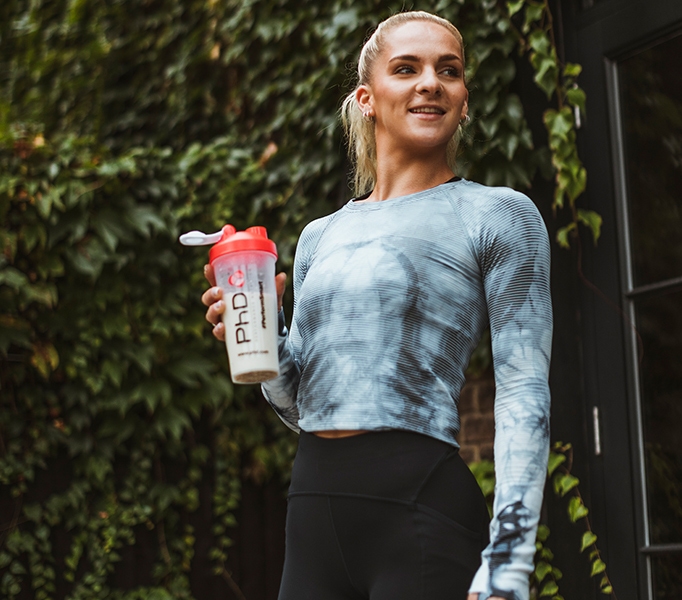 Build muscle and strength with key nutrition and supplements that optimise muscles for maximum gains.
POWER: Pushing through and being consistent in training with optimal high protein sources and fuel to ensure muscle growth.
FUEL: Pre, Intra, and Post products that guarantee your body is optimised around the clock to promote muscle growth.
PERFORM: Wether you need performace support as part of busy sporting schedule, Home life or to capitalise on daily health, we've got you covered.
RECOVERY: Longevity in performance and muscle growth revolves around optimal recovery and maximising the recovery window to promote muscle growth.
ADVANCED MASS
Packed with protein, quality carbs and added extras like MCT oils and creatine, Advanced Mass is the ultimate way to build quality muscle mass.
HIGH-CALORIE MUSCLE GAINER
188g CARBOHYDRATES PER SERVE
100% RECYCLABLE PACKAGING
*may vary by flavour
SYNERGY ALL-IN-ONE
Synergy All-In-One Protein does exactly what it says on the tin (or packet). It's a lean post-workout shake packed with a range of hard-working ingredients.
LEAN MUSCLE BUILDING FORMULA
PREMIUM GRASS-FED WHEY PROTEIN
5G CREATINE PROVEN TO INCREASE PHYSICAL PERFORMANCE
FROM 38g OF PROTEIN (flavour dependent)
INCLUDED PEPTIDE-BONDED GLUTAMINE