Perfect for:
High Protein
Low Sugar
Recipes
Post Workout
Deliciously versatile protein powder
Less than 1g of Sugar per serving
Less than 116 calories per serving
Next Day Delivery: Order within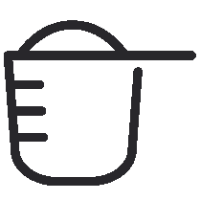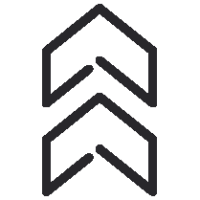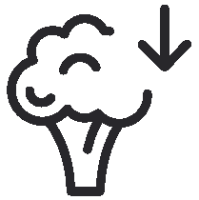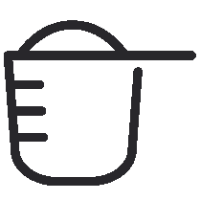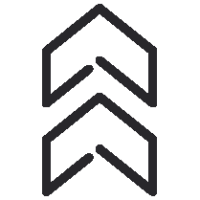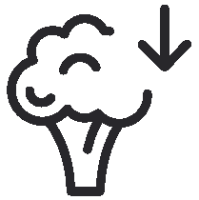 Why Choose?
19g protein / 1g sugar / 4.1g carbs
116 calories or less per serving
Can be used for baking, desserts & protein shakes
What is Smart Protein?
Smart Protein is a deliciously versatile protein powder that can be used in many formats. You can bake with it, include it in indulgent, homemade desserts, whip it into a tasty macro friendly mousse or simply drink it.
The Benefits of Smart Protein
Smart Protein not only surpasses all taste expectations but also packs 19g protein and is exceptionally low in sugar, containing less than 1 gram per 30g serving (depending on flavour). With 116 calories (or less, depending on flavour), it is the perfect macro friendly option to incorporate into delicious homemade recipes. Smart Protein has optimal levels of specific ingredients making it an exceptional cooking ingredient.
Who is Smart Protein suitable for?
Smart Protein is suitable for both men and women who want to bump up their protein intake and still enjoy themselves. Most suitable for those looking to boost their protein intake but with the flexibility of doing so in more ways than just a shake.
Directions For Use
This all depends on when that sweet tooth kicks in. The beauty of Smart Protein is that it can be consumed at any point of the day due to the fact it is so macro friendly.
Whether it's protein pancakes in the morning, high protein cookies as a snack or a light, fluffy mousse in the evening there isn't an indulgent recipe you can make without including Smart Protein.
Suitable For
GMO Free
Halal
Palm Oil Free
Soya Free
Vegetarian
Nutrition Stats
Chocolate Brownie flavour - Other flavours may vary.
Typical Values
Per 100g
Per 30g serving 
Energy
1602kJ / 380kcal
481kJ / 114kcal
Fat
8.4g
2.5g
Of which saturates
4.9g
1.5g
Carbohydrate
14g
4.1g
Of which sugars
2.0g
0.6g
Fibre
7.3g
2.2g
Protein
59g
18g
Salt
0.77g
0.23g
Also Provides:
Riboflavin
0.60mg
0.2mg (13% RI*)
Calcium
960mg
288mg (36% RI*)
Phosphorus
500mg
150mg (21% RI*)
Zinc
2.80mg
0.8mg (8% RI*)
*Daily Reference Intake
Chocolate Brownie Flavour: Whey Protein Concentrate (Milk), Milk Protein Concentrate, Whole Grain Oat Flour (Gluten), Fat Reduced Cocoa Powder, Cacao, Flavourings, Sodium Chloride, Stabilisers (Acacia Gum, Xanthan Gum, Guar Gum), Sweetener (Sucralose).
Lemon Drizzle Cake Flavour: Whey Protein Concentrate (Milk), Milk Protein Concentrate, Whole Grain Oat Flour (Gluten), Flavourings, Sodium Chloride, Stabilisers (Acacia Gum, Xanthan Gum, Guar Gum), Sweetener (Sucralose).
Peanut Butter Cup Flavour: Whey Protein Concentrate (Milk), Milk Protein Concentrate, Whole Grain Oat Flour (Gluten), Fat Reduced Cocoa Powder, Flavourings, Sodium Chloride, Stabilisers (Acacia Gum, Xanthan Gum, Guar Gum), Sweetener (Sucralose).
Salted Caramel Flavour: Whey Protein Concentrate (Milk), Milk Protein Concentrate, Whole Grain Oat Flour (Gluten), Flavourings, Sodium Chloride, Stabilisers (Acacia Gum, Xanthan Gum, Guar Gum), Sweetener (Sucralose).
ALLERGY INFORMATION: For allergens, including cereals containing gluten, see ingredients listed in bold. May also contain: egg, nuts, peanuts.
This product is suitable for vegetarians.
Wish you would stop asking lol He might put the price up . This is good value a good product and it works . Simply the best
jo Reeder
24/09/2021
Lovely product
John
22/09/2021
Perfect tastes great
Wayne Finney
15/09/2021
Lovely texture and taste
Kathy England
27/06/2021
For me this is the best. Love to make a chocolate mousse from it.
John
15/06/2021
Unreal in porridge!!!
Will
04/06/2021
You can use it with anything
jo Reeder
08/05/2021
Awesome product!
Jodie
26/04/2021
Great taste, easy mixing. Highly recommended
Customer
22/04/2021
Awesome, very versatile
John
11/04/2021
Nicest protein I have tried 😍
shona maloney
03/04/2021
100% the best tasting protein powder I have ever tried. Wouldn't use anything else now. EVER!
Stacey Helen Dodsworth
18/02/2021
I love this, it's quite thick, I use it in overnight oats & Ive also made a mug cake keeping macros low.
Denise
07/02/2021
Great flavour and versatile however unless I can buy a bigger bag I would not consider getting more unless it was on offer which is a shame
Andrew Flanagan
21/01/2021
Was nice last time i bought, this time i feel like youve added bulking agent, as its doesnt taste as nice an its alot more powdery
Paul Lawrence
20/01/2021
Really nice tasting protein powder and good on the stomach .
Paul Adamson
19/01/2021
Tastes a little artificial but very edible as chocolate mousse
Emma Strong
14/01/2021
This product is great I have the chocolate one , being a chocoholic , you can have it as a shake with just water or milk , and you can make it thick , like yoghurt or even stick it in the freezer , go eat like icecream ,. I haven't baked with it although I know you can , but that would add too many calories , fantastic.
jo Reeder
03/01/2021
Excellent. Good flavour.
Mike Brown
16/12/2020
Awesome taste and texture
Daniel
10/12/2020
Used it for protein brownie & protein mousse, worked well, tastes good. Mixes well with yoghurt, or any other ingredient you might use making brownies.
Ali
20/11/2023
Good quality products
Yanpin Su
24/05/2023
Very nice. No complaints
anne kingham
14/05/2023
Super taste that gives me no stomach issues. Can mix thick or runny so super versatile
Richard Nuttall
12/11/2022
Spectacular sale price and fast delivery.
Anthony
05/11/2022
Love the chocolate brownie flavour, especially made into a mousse… 😋
Lisa Ward
07/10/2022
Easy to order and arrived quickly. Great product not too sweet and texture is great too - no lumps!!
Claire Holden
28/09/2022
Chocolate brownie best protein shake I've had from any company and I tried a lot of brands and flavours. I give this to my son he enjoys it like any normal milkshake
customer
10/08/2022
This with almond milk is delicious
Andrew M
01/06/2022
Like this very much. Use it in different ways and has really helped me up my protein consumption.
Fleur Palmer
29/05/2022
Probably one of the best protein powders I have tried. Mixes great with oats compared to some other powders I've tried from different brands taste is fantastic also!
Mairead McMahon
27/05/2022
My favourite! I've tried others and they don't come close!
Sally C
23/05/2022
Absolutely delicious
Ian
01/05/2022
Very good. Can be used in baking.
Hel James
30/04/2022
Tasty and low calorie .. just what I wanted
Aasim
29/04/2022
Great taste, Love the way you can have this as a moose or protein shake…
Lisa Ward
27/04/2022
live this
Michelle Reeve
05/04/2022
Easily digestible and works well with many recipes. Extremely flavourful and tastes like a treat every time :)
Miss cleary
04/03/2022
One of the best tasting protein powders I've tasted. This is amazing with weetabix crunch cereal
Claire Norman
04/03/2022
Perfect great taste
Wayne Finney
26/02/2022
Great protein powder, taste isn't quite as nice as some other brands but it's not loaded with sugar and junk so still a thumbs up.
Dan Pearce
04/10/2023
Taste has change since change in manufacturing Will no longer be purchasing
Sara
16/07/2023
My go to drink after a good weight workout
Tracey Mccreery
06/07/2023
Good deal. Mixes well with porridge.
Ben Oldfield
07/05/2023
Nice flavour protein
Sharon Aldis
16/09/2022
Choc peanut bars really tasty
customer
05/09/2022
Nice taste and easy to use
Miki
28/06/2022
Absolutely delicious. Really pleased. Its like a high quality milkshake love it. Great quality and value. Will buy again.
Sally Wood
15/06/2022
Never received the order
Chris Devlin
08/06/2022
Probably my favourite flavour of protein powder! Only criticism is they don't have more flavours as I would certainly buy them considering how well they mix/taste when compared with other brands
Mairead McMahon
27/05/2022
This chocolate peanut smart protein flavour is my best flavour, even over the salted caramel. Smells great and tastes even better when mixed with milk.
Kalvin Anns
10/05/2022
Tastes great especially mixed with almond milk.
Mrs Hawkins
30/04/2022
Tastes great
Jagjit Heer
28/04/2022
Great taste, Love having this as a moose, with fruit for pudding…. 😋
Lisa Ward
27/04/2022
Killer shake. Best on the market. And I've tried a few.
liam
01/04/2022
Mixes well and tastes delicious.
Fossie
28/02/2022
Doesn't really taste like it chocolate peanut
Jo
12/12/2021
Great taste, low calories but high protein. I use in porridge - 75g porridge, 250ml soya milk, 50ml water, 30g smart protein - works well even if it tastes a bit of effort to mix.
Daniel Hale
05/12/2021
Taste lovely but little bit hard to mix in a shaker.
Julie
28/10/2021
This is my 5 packet the best I've ever had👌
Carl
15/10/2021
Doesn't taste like peanut butter. Only chemical chocolate.
Jeanne Bastaert
18/02/2022
Excellent product,mixes easily,not my favorite flavour to be honest
terrence harris
13/09/2021
It's low for calorie high protein
KANE TAYLOR
01/07/2021
Fantastic flavour. PhD have some really great tasting protein shakes. I haven't found one I don't like yet👍
Steven Taylor
24/06/2021
Amazing taste and disolves well in water!
Jason Fenemore
23/06/2021
Alright not too bad
Ayo Alade
10/06/2021
Simply the best protein powder I've ever tried. It's just so nice on its own, with banana, milk and oats and more
Customer
30/05/2021
Delicious
Catherine Lamb
02/05/2021
I love everything about this product, great price, great taste and its the best protein powder ive used to date for making other things, like protein balls and pancakes, very versatile all rounder!
Alex Fuller
28/04/2021
Was very sickly , love the diet plant and 100% plant and diet whey but the smart protein I wouldn't recommend. Quite grainy and didn't taste nice
neave stoll
23/04/2021
Weird flavour, especially if you add it to porridge ir anything warm
Mark eden
06/04/2021
Lovely flavour and I love what you can do with it.
Charlie Neal
03/04/2021
Amazing to cook with, doesn't go rock hard or sponge like. 3 scoops in a protein brownie recipe is fantastic!
Mason Hancock
13/02/2021
Taste is amazing
Ian Wallace
10/02/2021
Providing recouped on the packing is pure ingenuity, enjoy multiple ways of taking in this flavoursome protein powder. Very versatile too
Arron Gent
08/02/2021
Very tasty, lovely with my oats porridge.
twana
18/01/2021
Great taste, great for making protein desserts
Dominic
14/12/2020
The best protein for cooking, ice creams, porridge and taste like legit peanut butter
Adoch Miruna
03/12/2020
Tastes ok
Cheuk Yan Li
12/12/2021
Nice but abit clumpy
Oliver Bramhill
08/12/2021
Tastes nice, got a load of these free from promotions and recommendation orders, the scones are nice as recommended to make with and all easy to make!
James O'Neill
06/12/2021
Lovely thick and creamy protein shake!
Paul Hogarth
09/11/2021
A very diverse product. I use it with my porridge in the morning and with some Greek yogurt as a snack. Easy to mix, great taste this is my new protein powder!
John McR
28/10/2021
Excellent product
MC Pain
16/10/2021
Good flavour.
john sellars
24/09/2021
Great tasting protein powder that is highly versatile. Works well in Proats, mixed well. Also good as a shake, as a mousse or as a mug cake.
John Harrison
16/05/2021
Favourite flavour and works really well in oats
Gabrielle Hale
12/05/2021
Prefer lemon or peanut butter cup but nice alternative
Robert Ley
11/05/2021
Honestly the worst protein powder I've tried. Tastes nothing like salted caramel and doesn't mix well at all, it was very gritty and lumpy. Perhaps I just had a dodgy batch, but I wouldn't buy it again!
Matt
08/05/2021
Good - easy to mix and tasty
Martin Constable
12/04/2021
Tastes amazing
Glen Allan
16/02/2021
Amazing, love mixing it with me and making a dessert. Highly recommend
Becky Aston
12/02/2021
Great smooth texture
alison
20/01/2021
Mixes well. I love the taste of the salted caramel, one of the best tasting protein drinks out there.
Philip Stott
20/01/2021
Delicious taste, quick & easy to make & makes a great in between meals snack.
Guest
15/01/2021
Great taste, mixes really easily, the scoop could be slightly narrower, I lose some of the powder as the scoop is a little bit wider than my blender bottle
Jacqueline Graham
19/12/2020
Really nice flavour, not too sweet like some protein powders. Mixes well with milk
Anna Keeble
14/12/2020
Great 👅 taste
David Cregan
14/12/2020
Bought this as I often mix protein with milk and granola. Thought this would be a good alternative. However it is really no different and tastes very artificial
Donald Farmer
23/07/2023
Perfect products, good customer service
Yanpin Su
24/05/2023
Not great. Expected better.
liam
08/02/2022
Great for making pancakes
Mandeep Virdi
15/01/2022
Didn't mix too well compared to other brands.
Mr James Weston
09/12/2021
Tastes delicious and not too sweet. Really does taste like Salted Caramel!
Cherry Morris
30/10/2021
Tastes good like
David Cregan
17/06/2021
Mixes well, artificial sweetener taste better than many. Makes a great mousse!
Ronny Flynn
13/06/2021