Perfect for:
Testosterone Support
Vegan
Vitamin Boost
Zinc to help support healthy testosterone levels*
Vitamin B6 to help reduce tiredness and fatigue

+

All natural formula
Next Day Delivery: Order within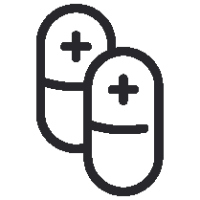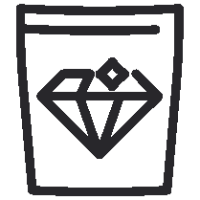 Licensed ZMA® formulation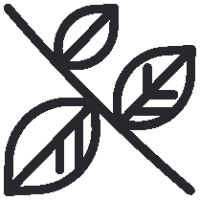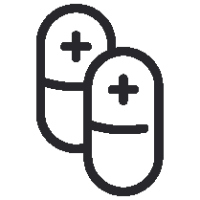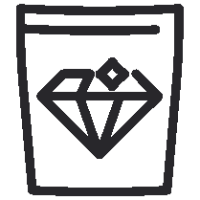 Licensed ZMA® formulation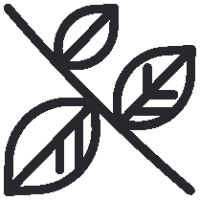 Why Choose?
30mg zinc / 450mg magnesium /10.5mg vitamin B6
Helps reduce tiredness & fatigue
Supports healthy testosterone levels
What are ZMA® tablets?
PhD ZMA® is produced using the patented ZMA® formula to support muscle and strength gains. The all natural formula is a potent vitamin & mineral blend containing vitamin B6 to help reduce tiredness and fatigue and magnesium to aid recovery and promote the effects of sleep.
Benefits of ZMA® tablets
ZMA has been shown to support healthy testosterone levels and aid energy metabolism. The all natural formula promotes healthy sleep and may improve muscle and strength gains.
Who are ZMA® tablets suitable for?
PhD ZMA® is suitable for both men and women looking for effective recovery, particularly strength and endurance athletes. Suitable for vegans.
Directions For Use
As a food supplement, men take 3, or women take 2 capsules daily with water or juice, preferably on an empty stomach, 30-60 minutes before bedtime.
Suitable For
Dairy Free
Gluten Free
GMO Free
Halal
Palm Oil Free
Soya Free
Vegan
Vegetarian
Nutrition Stats
| | | | | |
| --- | --- | --- | --- | --- |
|   |   | Men |   | Women |
| Typical Values | Per daily serving | % per daily serving | Per daily serving | % per daily serving |
| Zinc (mg) | 30mg | 300mg | 20mg | 200mg |
| Magnesium (mg) | 450mg | 120mg | 300mg | 80mg |
| Vitamin B6 (mg) | 10.5mg | 750mg | 7mg | 500mg |
PhD ZMA® product is suitable for vegetarians.
*Zinc contributes to the maintenance of normal testosterone levels in the blood
+ Vitamin B6 contributes to the reduction of tiredness and fatigue
Magnesium (as Magnesium Citrate, Magnesium Oxide And Magnesium Stearate), Capsule Shell (Hydroxypropylmethyl Cellulose), Zinc (as Mono- L-Methionine And Aspartate), Vitamin B6 (As Pyridoxine Hydrochloride), Silicon Dioxide.
This product does what it says on the bottle, my husband will use this product for as long as he can
Trikebird
26/07/2023
Good product
Luke Jancey
25/07/2022
Sleep quality greatly improved. Big fan of this item
Andrew Winter
25/07/2022
Decent for the price
simon BURGAN
07/05/2022
Great product first time I have used it but it has the right amount of ingredents not like some other brands
Tom Mccarthy
02/05/2022
Top ZMA, been using it regularly for a couple of years now…
James Brewer
06/02/2022
Poor. Do not use.
David
04/12/2021
Great value vegan ZMA supplement.
John Bullock
01/12/2021
They seem to prevent 'restless legs' while sleeping and possibly help reduce cramp when running, not done any long distances yet so not sure just how much they help
Grant Skelton
22/10/2021
Excellent product
Jason Sherwood
04/10/2021
I have been taking this product for several years and definitely feel that it has helped my muscle strength and general fitness.
Trevor Q
08/09/2021
Excellent product!
Luke Kemel
14/06/2021
They are good.
KlauDya
12/06/2021
I have felt the benefit of taking this product for the past 3 years - it has allowed me to walk further up and down hills and participate in muscle and tendon strengthening and stretching classes.
Trevor Q
07/04/2021
Well balanced and priced ZMA
David
06/04/2021
Good, effective product.
Scott Tyler
10/02/2021
Excellent
Folake Akinsete
28/01/2021
Great product
Mr john keenan
19/01/2020
Great product
Paul Cosgrove
17/01/2020
good results from a good brand
Mr john keenan
13/10/2019